All living beings are constantly adapting and evolving in many different ways. Genetic evolution happens because mutations - wrong building blocks of DNA - are randomly introduced during the copying and repair of genetic material. Not all mutations are meaningful, but those that affect cellular processes or lead to amino acid changes, can change the organism's fitness - the ability to replicate and transmit and strive in different environments. Evolution can also happen through recombination. It is much faster than one nucleotide at a time and the severe acute respiratory syndrome coronavirus 2 (SARS-CoV-2) - first identified in 2019 - is especially good in using this mechanism.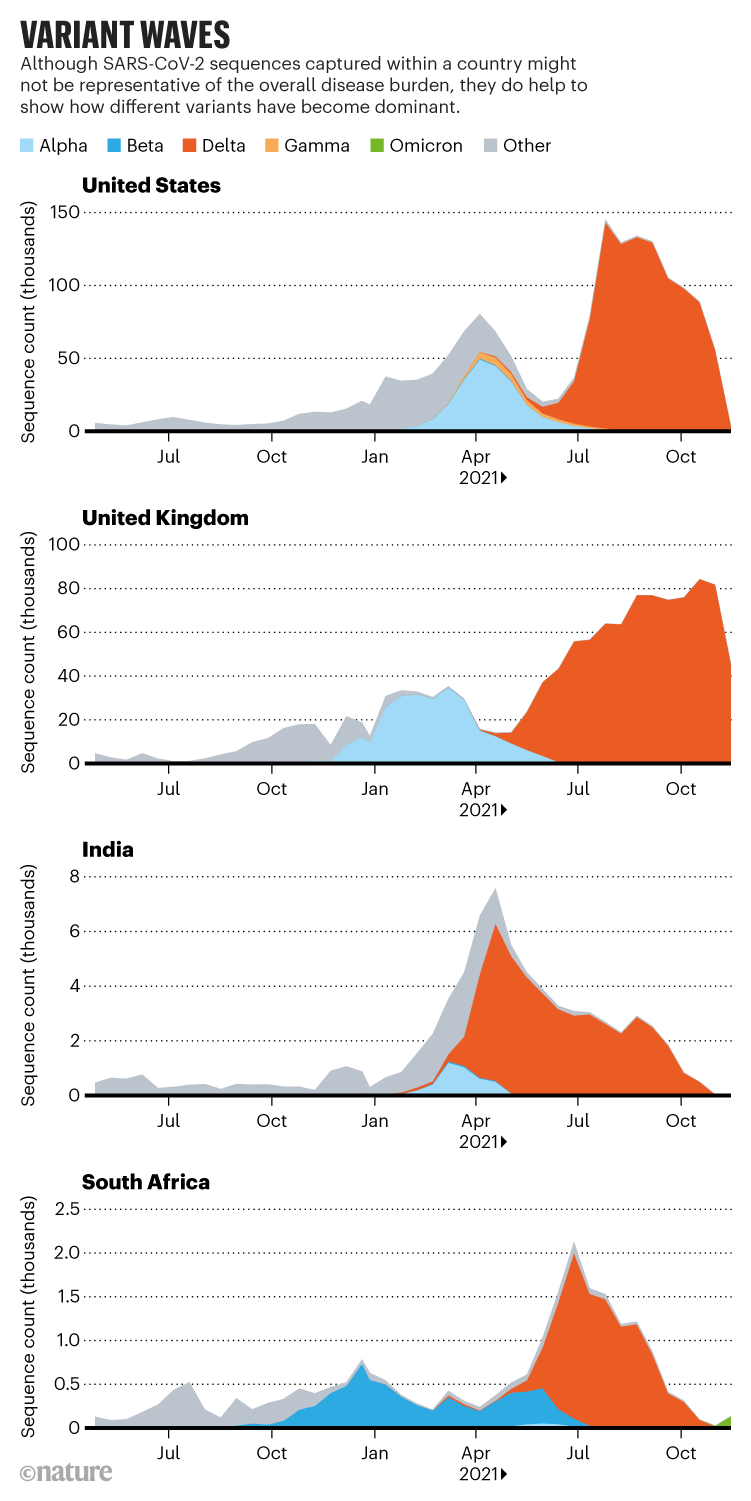 The original SARS-CoV-2 progressively disappeared in subsequent waves of mutated variants.
Single nucleotide mutations started to arise and were circulating in other sequences months before new variants of concern - such as alpha - B.1.1.7 - took off, likely due to recombination events.
The Omicron - B.1.1.529 - likely picked genetic material from the common cold virus in a SARS-CoV-2 infected individual.
How SARS-CoV-2 will evolve from here is uncertain. The current SARS-CoV-2 pandemic is fostered by asymptomatic and other types of unrecognized cases. This variety combined with mounting immunity could reduce pathogenicity. But recombination between Delta and Omicron is not out of the question and this could create a super variant.
Will the world find better ways to monitor and prevent infections? Perhaps. Scientists proposed many approaches such as testing wastewater and sampling air in public spaces. Another interesting approach is a voice analysis that could discriminate between positive COVID-19 patients, recovered COVID-19 patients and healthy individuals. Further studies will validate this and other screening technologies for effective surveillance and prevention of threats to public health.
REFERENCES
Freer G, Lai M, Quaranta P, Spezia PG, Pistello M. Evolution of viruses and the emergence of SARS-CoV-2 variants. The new Microbiologica. 2021 Dec 19;44(4). [preprint]
Focosi D, Maggi F, Franchini M, McConnell S, Casadevall A. Analysis of Immune Escape Variants from Antibody-Based Therapeutics against COVID-19: A Systematic Review. International Journal of Molecular Sciences. 2022;23(1):29.
Robotti C, Costantini G, Saggio G, Cesarini V, Calastri A, Maiorano E, Piloni D, Perrone T, Sabatini U, Ferretti VV, Cassaniti I. Machine learning-based voice assessment for the detection of positive and recovered COVID-19 patients. Journal of Voice. 2021 Nov 26.